FEBRUARY 25th, 2012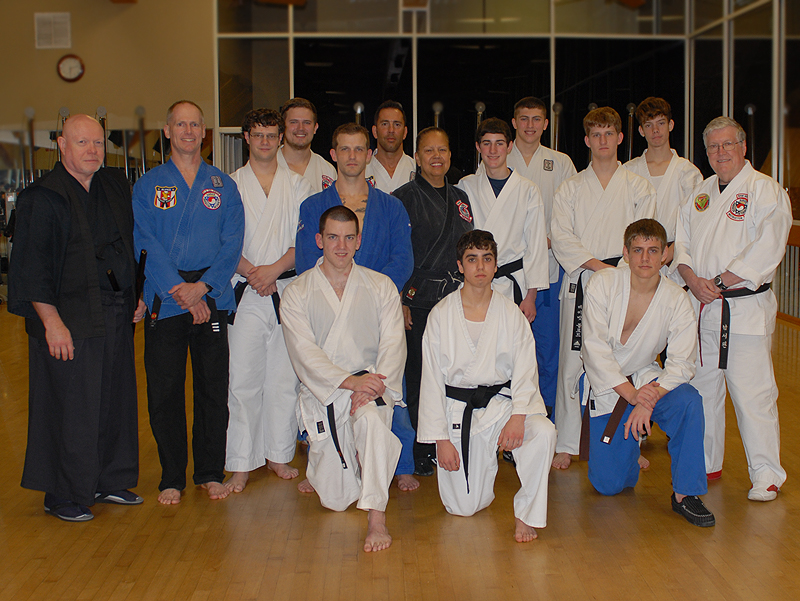 (Front Row, Left to Right) Michael Dean, Sam Mohkamkar, Jordan Rogers.

Very Special Thanks to G.M. Yates for being on the board, and to G.M. Proctor for generously allowing us to use his dojo.
Thanks also to Aaron Barnett, Robbie Luke, Avery Murry, Darren Scribner, Ysabel Merhout, Jake Manning, Logan Scribner,
Dave Burford, Reid Combest.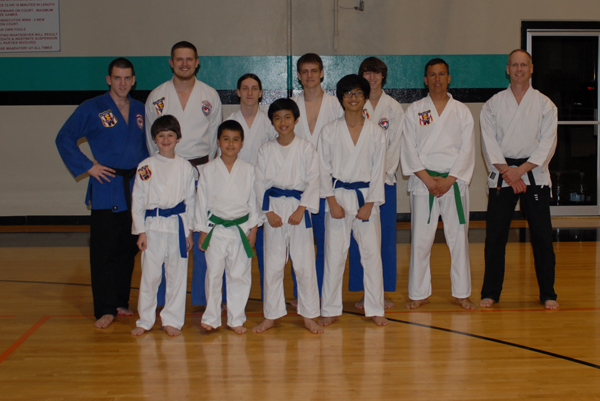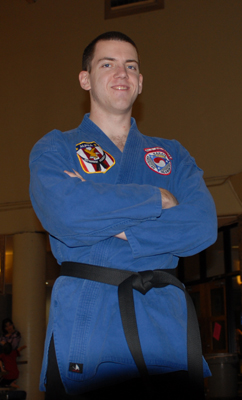 Michael Dean became the first of Mr. Roark's students to reach black belt. He trained faithfully for many years,
even during the summers while he attended Texas A&M. He left soon afterward for his active duty with the
Marines. CONGRATULATIONS 2nd Lt. Michael Dean on your black belt!